Encore in the Media and Other News
Our CEO Marc Freedman describes our new campaign Generation to Generation (Gen2Gen), which just launched yesterday, and aims to mobilize 1 million adults over 50 during the next five years to help young people thrive. He announced the campaign at the closing session of the Independent Sector national conference, as part of a session celebrating this year's John Gardner Leadership Award winner, Bryan Stevenson.  
Check out and share our new launch video, which describes how Generation to Generation will be a touchpoint where people of different ages, backgrounds and social classes can come together around a common goal — creating a better future for future generations (click to tweet).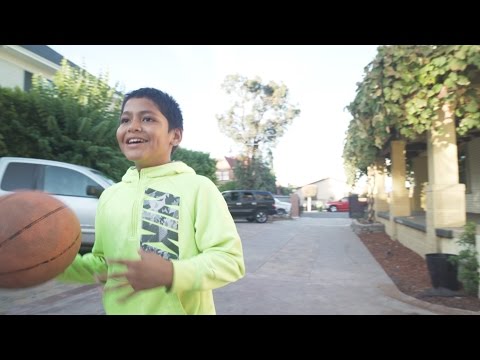 Media coverage of the campaign is starting to come in! This Reuters story explains how Generation to Generation will capitalize on the belief that many have — that cooperation between the generations is actually a source of national strength. And in this Next Avenue piece (also picked up here by Forbes) our campaign director Eunice Lin Nichols says, "Many of us are focused on stories of division across the country right now. It feels like the right time to have a campaign focused on human connection."  
A newly released research report, Generation "War"? Survey Finds Few Takers, forms a strong basis for the Generation to Generation campaign and reveals how an overwhelming majority of survey respondents link their own sense of purpose in life, as well as their belief in America's future, to the well-being of future generations. Read this blog post for highlights and key findings.
And if you're looking for some more inspiration, check out the three featured stories on the campaign website's homepage, about how mentoring relationships between caring adults and young people can help change lives. Have an intergenerational story of how you're helping youth in your community? Share it here.
Finally, in some non-Gen2Gen related news, check out this great profile — part of WeWork's "40over40" series — of our VP Marci Alboher.
Encore.org's Social Action Pick of the Week
This week's social action pick comes from our three featured youth-serving organizations that are focused on mentorship: Big Brothers Big Sisters of America, MENTOR: The National Mentoring Partnership and Strive for College. We know caring adults bring the experience, wisdom and skills to help young people be successful. Generation to Generation wants to leverage this pool of talent and help transform lives in a way that benefits all generations. Take action today by connecting with a mentoring opportunity at one of our featured partners here. 
What We're Reading (and Watching)
Marci Alboher: Barriers to Wellness
Janet Shaw: Our Assumptions About Old and Young Workers Are Wrong
Ann MacDougall: Dear Mark Zuckerberg