The Encore Prize: Gen2Gen Challenge will award two $50,000 prizes to organizations or individuals of any age with new ideas for engaging older adults in improving the lives of children and youth.
Your votes – through August 31 – will help determine the five finalists who will compete for the two cash awards in front of a live audience this fall. Read more about the 15 semi-finalists in this blog post  — and vote here.
---
The Semifinalists
The semi-finalists come from three generations (baby boomers, genX, and greatest generation) and 11 states. They represent a diverse group of men and women, nonprofits and government agencies, and a hybrid organization. Check out the full list and cast your vote every day through August 31
---
Judging Criteria
The 15 semi-finalists were selected based on the following criteria:
Encore Fit – venture utilizes encore talent in well-designed roles that have potential to be used widely to address the social problem.  Venture demonstrates the potential and desire to become leaders of the encore movement, demonstrating the power of encore talent.

Innovation – venture consists of a new approach or a critical improvement to an existing model.

Organizational/applicant strength – organization/applicant demonstrates ability to carry out project successfully.  Good track record or clear support from other organizations/partners.  Understands team assets and gaps.

Scalability/Replicability – venture has capacity to grow to produce significant social change.

Financial Model – venture has a clear plan for financial sustainability utilizing diverse and repeatable streams of revenue such as earned income, and public and private funding.

Diversity – ability to engage people and organizations representing diverse communities, particularly those in which children and youth are at particularly high risk, for example high levels of gun violence or families being separated due to immigration status.
---
Key Dates:
August 8-31:  Public voting
Sept. 12:  5 finalists announced
Oct 16:  Encore Pitch (in Boston)/Winners Announced
---
Judges and Prizes
Once voters have selected five finalists, a distinguished panel of judges — including Soledad O'Brien, broadcast journalist and co-founder of the PowHERful Foundation; Chip Conley, author and founder of Joie de Vivre Hospitality; Obie Mckensie, managing director at Blackrock; and Doug Rauch, former president of Trader Joe's — will select one of the $50,000 winners. The other $50,000 winner will be chosen by his or her fellow competitors.
---
Rules for Voting
Voting opens on August 8.

You can vote once per day for up to five semi-finalists.

Purchasing votes (i.e. a "click farm") or soliciting votes from online groups created for the purpose of exchanging votes are not allowed. You are also not permitted to use other people's email addresses to vote on their behalf.

Employees of Encore.org are not permitted to vote.

You can register on the

voting

site

using your email address.

Voting closes on August 31.
---
Applications for the 2017 Encore Prize are now closed
For more details on the prize process and what will be required of applicants for future challenges, please take a look at our Frequently Asked Questions.
For more on the Generation to Generation campaign, go to iamgen2gen.org. To be notified about this year's finalists or about future cycles of The Encore Prize, or to receive news from Encore.org and the Generation to Generation campaign, complete the form below.
Help us spread the word
To spread the word about The Encore Prize and encourage others to vote, download our social media toolkit. You'll find suggested social media messages, graphics, and short blurbs for e-newsletters.
Please use the hashtags #EncorePrize and #Gen2Gen.
In a hurry? Click to tweet
---
Gen2Gen Director Eunice Nichols on The Encore Prize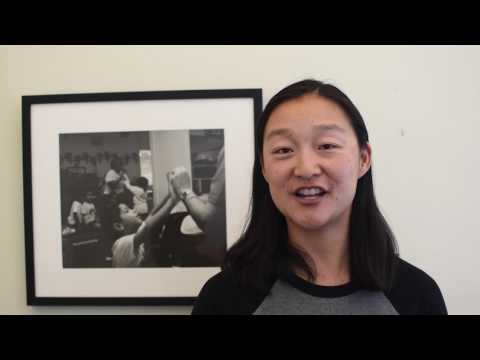 ---
Special Thanks
We are pleased to acknowledge the following organizations that are helping us with the inaugural cycle of The Encore Prize:
---
Our Funders